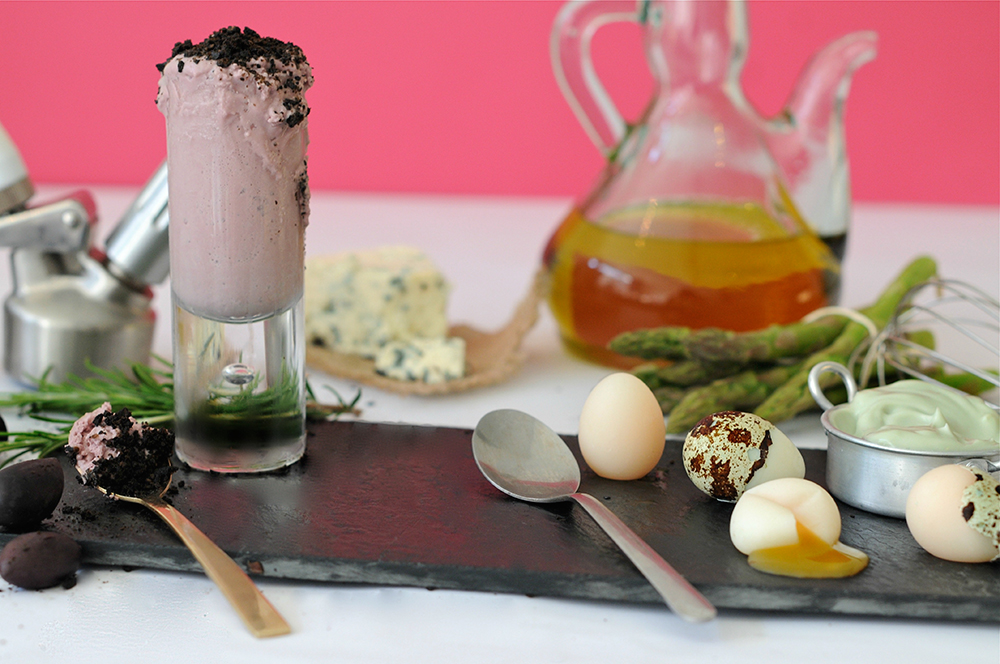 Approximately 3 to 4 hours, including a 3 course meal.
Understanding the science behind what happens when you cook can help improve and innovate your style of cooking. This course will explain to you some of the basic science underpinning various recipes and cooking techniques, and show you the sort of meals that can be made using this knowledge – for example, fool-proof mayonnaises, and how to make whipped cream textures without cream. It will give you the opportunity to try scientific techniques and equipment such as water baths, smoking guns and unusual ingredients. With the appropriate equipment, you will be able to recreate some of these dishes at home. Even if you choose not to convert your kitchen to a laboratory, you will still be able to have a lot of fun cooking in a scientific way!
These demonstrations are run in the evenings and on weekends. Each demonstration will start with a short talk explaining the relevant science behind cooking processes and techniques, and will be followed by a hands-on practical session, where you get a chance to try some novel techniques yourself such as waterbath cooking, infusing flavours and smoking foods . This will be followed by a sit down dinner with wine, where you can sample all the different foods you have created.
The courses can be run for up to 15 people, and can be tailor-made to your requirements – please contact Rachel for more information and pricing.