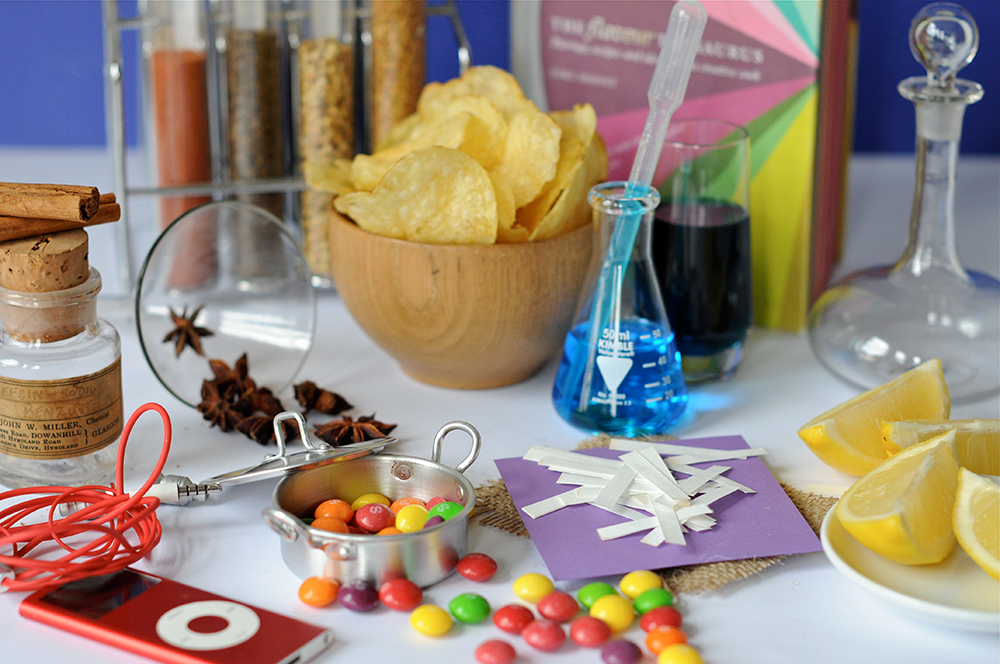 Approximately 1hour long
The way that we perceive flavour in food is quite complex. This interactive demonstration will show you the science behind how each of our 5 senses play a key role in flavour perception, by providing samples along the way.
You will learn the importance of colour in eating and drinking, whether you are a "supertaster", the role that background music and sound plays in food's flavour, how your brain can be easily tricked when it comes to food, what exactly is "umami",  and how eating food off different types of plate could help you lose weight! Rachel will bring the science to life by giving the guests samples to illustrate the different points. After the session, the audience will perceive flavour in a very different way.
This interactive demonstration is an ideal event for corporate entertaining or team building days, and works well in conjunction with several of the other courses, such as the Wine and Food matching, and Molecular Cocktails.
The demonstration does not require specific facilities, so can be carried out in a venue of your choice.
This "journey through flavour perception" can be done with small or large groups of people (up to 50 maximum). Events can be tailor-made to your requirements – please contact Rachel for more information and pricing.